MICA MFA ILLUSTRATION PRACTICE THESIS PROJECT 
Slice of Life: 100 comic montage 
SIZE: 7"9 | 276 pages | 100 silent comic
DATE: 2019.08.01 to 2020.03.21 
MEDIA: Digital, Photoshop
ABOUT:
Slice of Life: 100 comic montage,
 is a 270 page full color comic book composed of 100 silent comics depicting good moments. 
The comics are mostly derived from small observations, pleasing emotions, and life-positive daydreams.
INSTAGRAM SHOWCASE: @qu.comics , click this link to read more
Baking under 3pm's sunshine,
Reading in a dim rainy day,
Looking up for the first snow,
I've always been moved by the teeny shimmers of life's subtleties. So, I depicted 100 treasured slices in a comic book. People differ from each other in millions of ways, however, if a moment I depict can connect to another point in someone's life, then in that slice we are connected. Our paths cross with each other. A small book can be a reflection of this amazing world and can become a bridge between individuals. I can chuckle to myself happily in my studio, since, when my reader feels tired, happy, sad, or bored they can sit and read my slices as a conversation with me and with the millions of others in this world.
Then we are friends.
​​​​​​​
Part #01 Comic Page in Spreads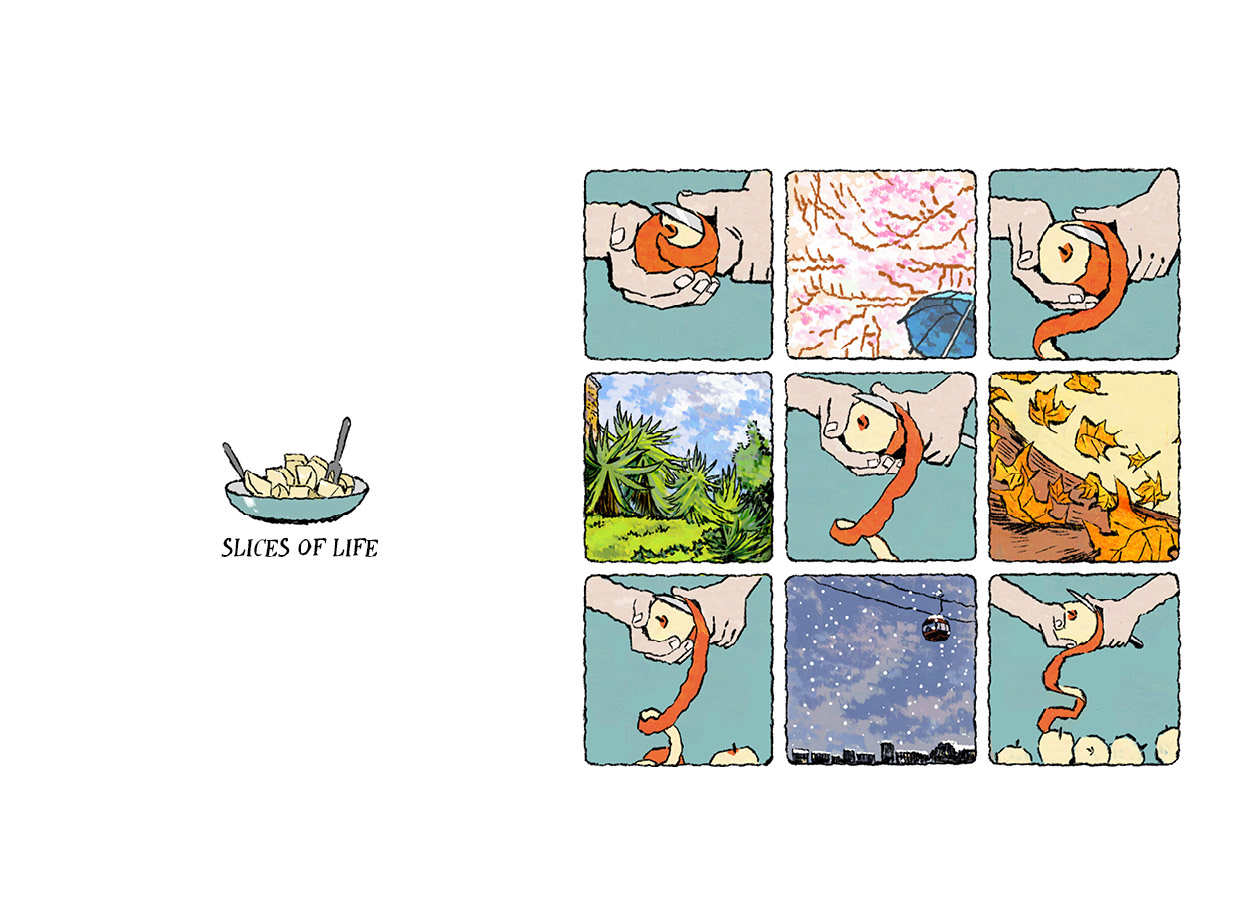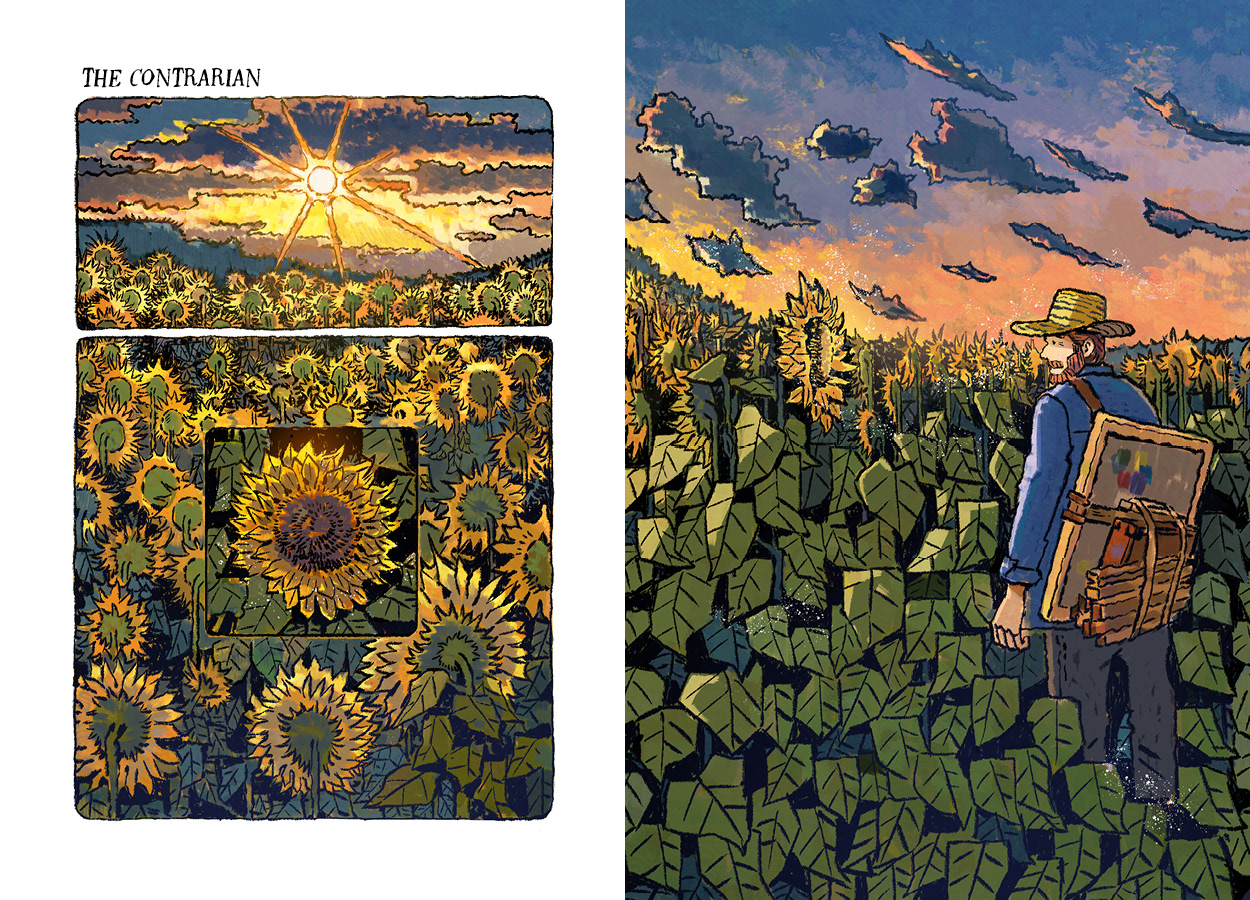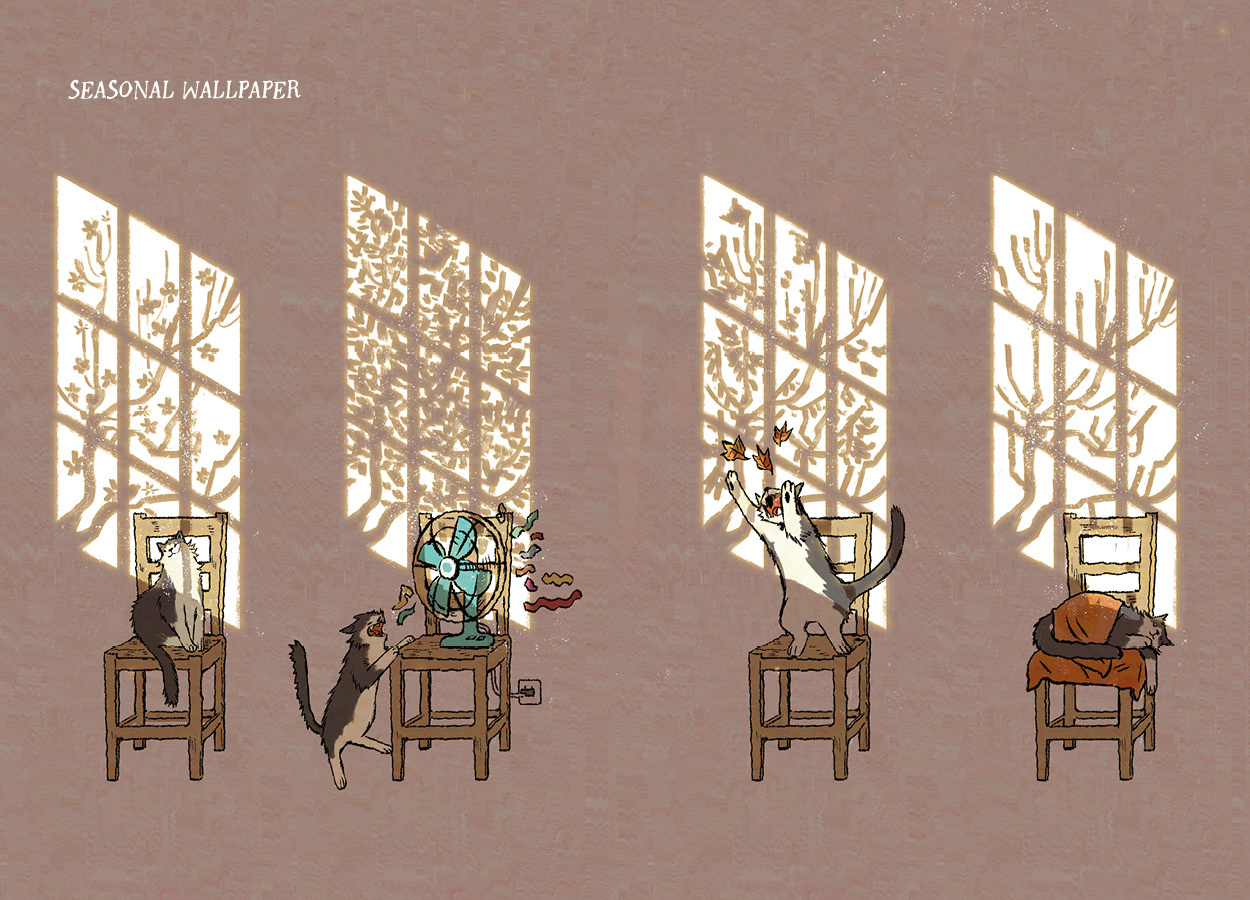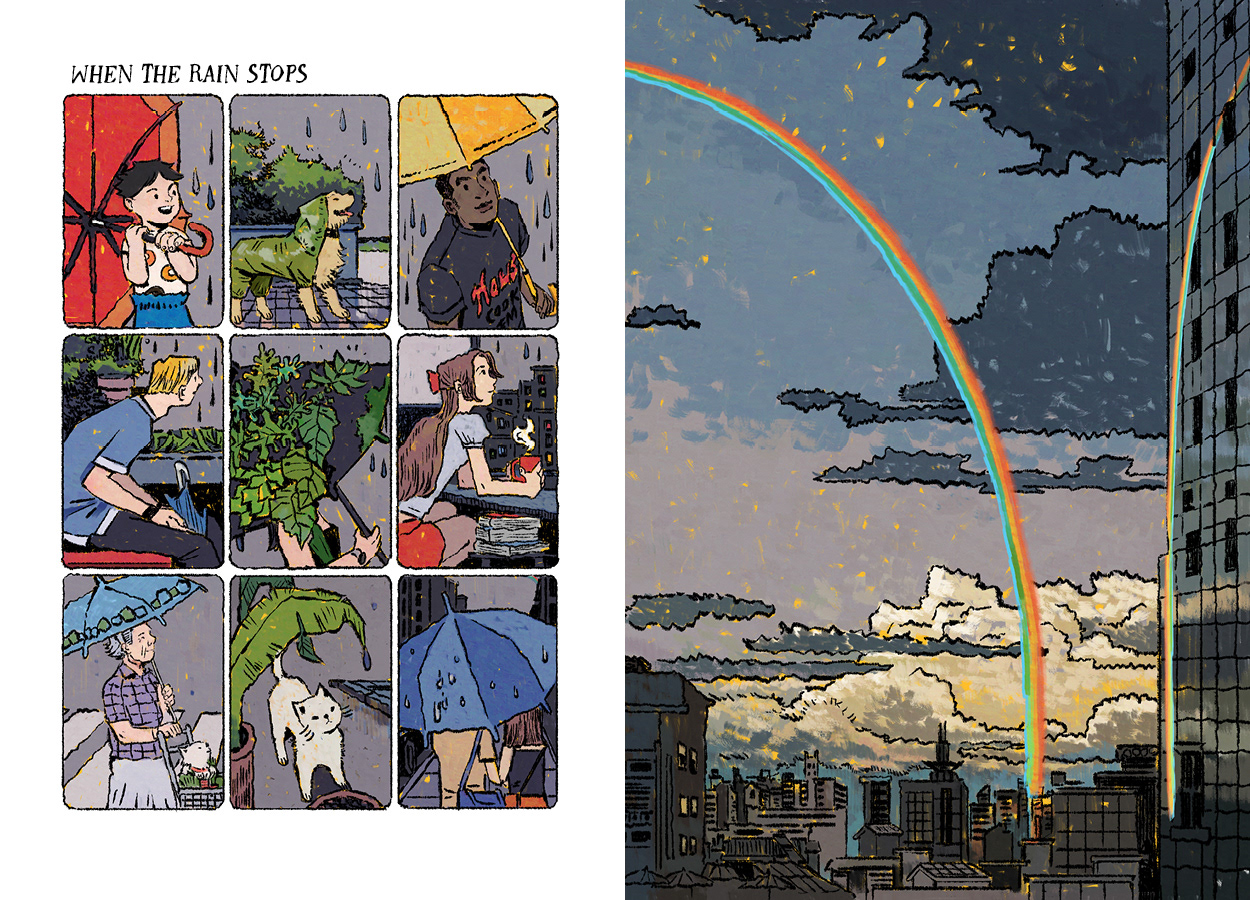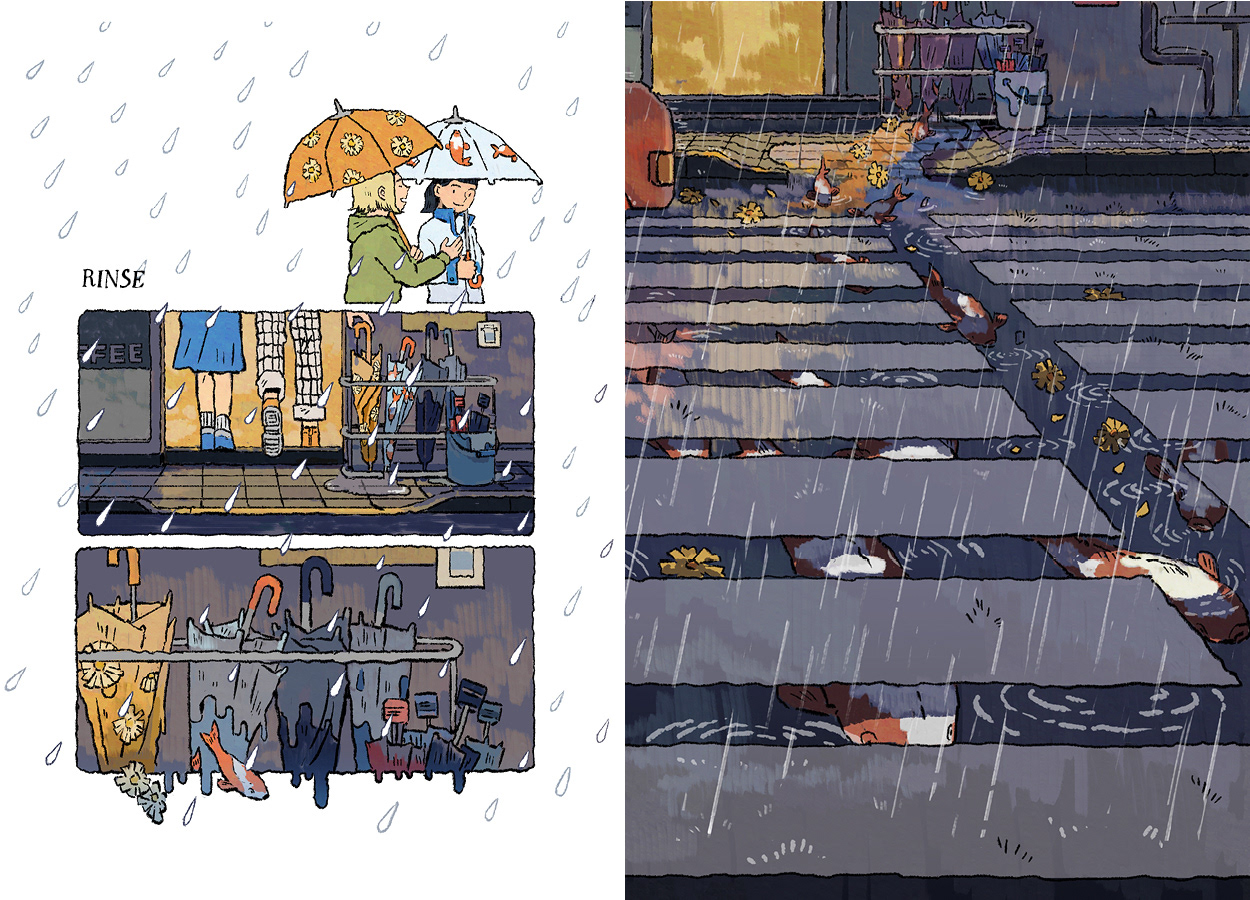 Part #02 Thesis Show in my Living Room
As COVID-19 began to spread throughout the United States, few days before my thesis show, I received a cancellation notice. So I bring my work in my living room.

 

It took three days to set up the exhibition. Despite a reduced mural and no audience, the exhibition process and the final work was displayed on my YouTube, twitter, instagram, bilibili and Weibo. My mural showed many of the characters and props that reappear in my book.